Humble beginnings in 2014…
We started with only a single classroom and a handful of students.
To 2023!
We are so proud of what has become our second home and a geeky sanctuary for 100s of kids.
Our Classrooms
Classroom 1 – The Anime Room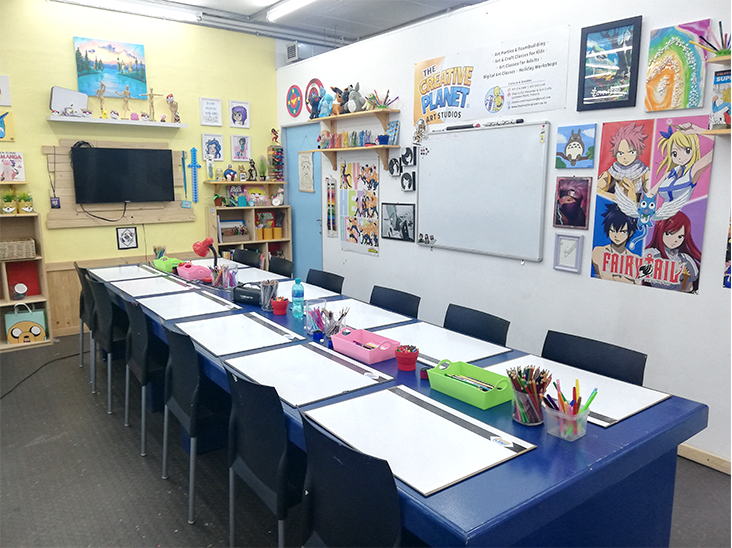 Classroom 2 – The Star Wars Room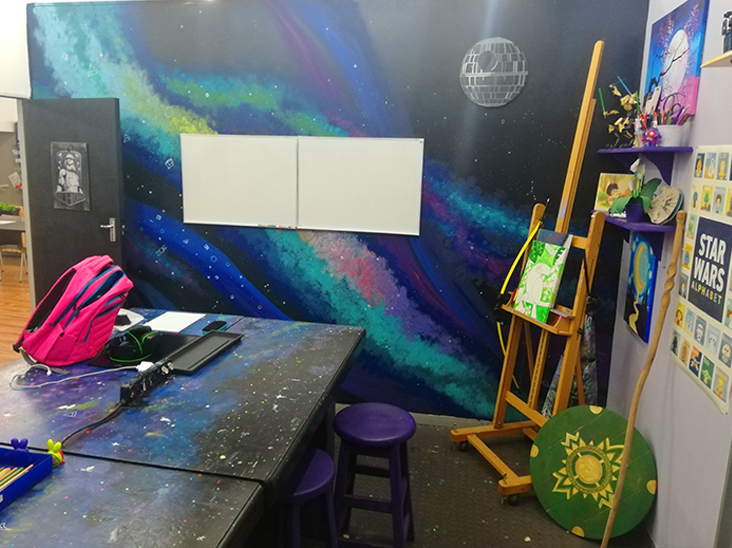 Classroom 3 – The Superhero Room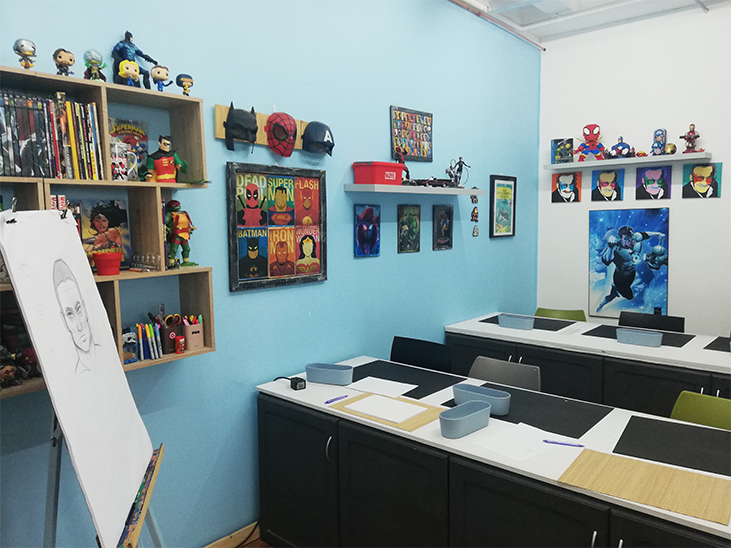 Classroom 4 – The Painting Room / Common Area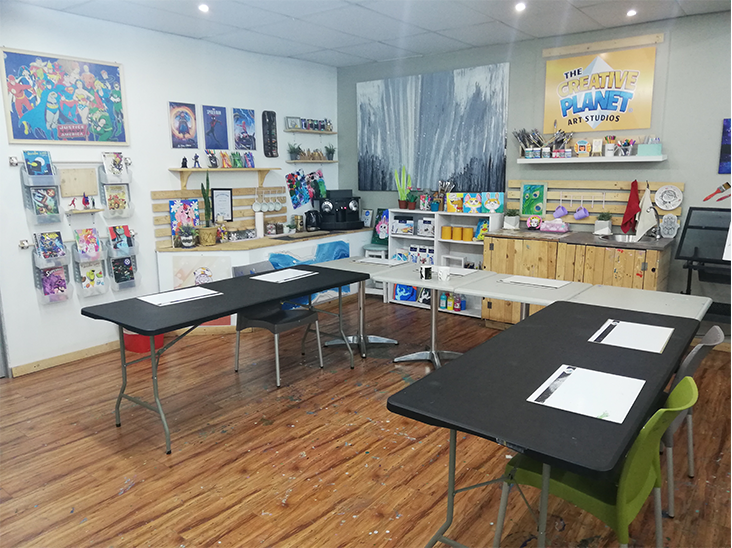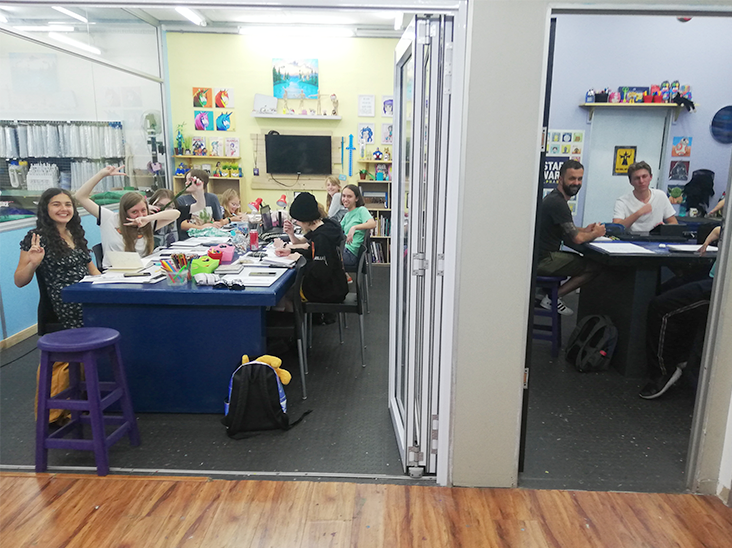 About Us
We are Carissa and Xandor, founders and teachers.

Xandor is a published comic strip artist who started Cartoon Monster in 2014 (rebranded to The Creative Planet in 2016). He is our principle and an expert in comic-style portraiture.

Carissa is a children's book illustrator and leads the Anime classes.