Wednesdays 3 to 5pm
COST: R620 per month
An ongoing class for teens 14 – 18
Register at any time throughout the year
A great weekly class for highschool kids who love art or have an interest in modern creative careers. This is a truly exiting class in which we'll explore subjects to spark imagination and creative thinking.

Students will learn about Comic and Anime Anatomy, Style Development, Character Design, Concept Art, Environment Design, and Visual Development.

STARTS: 24 Feb
REGISTERS ARE NOW OPEN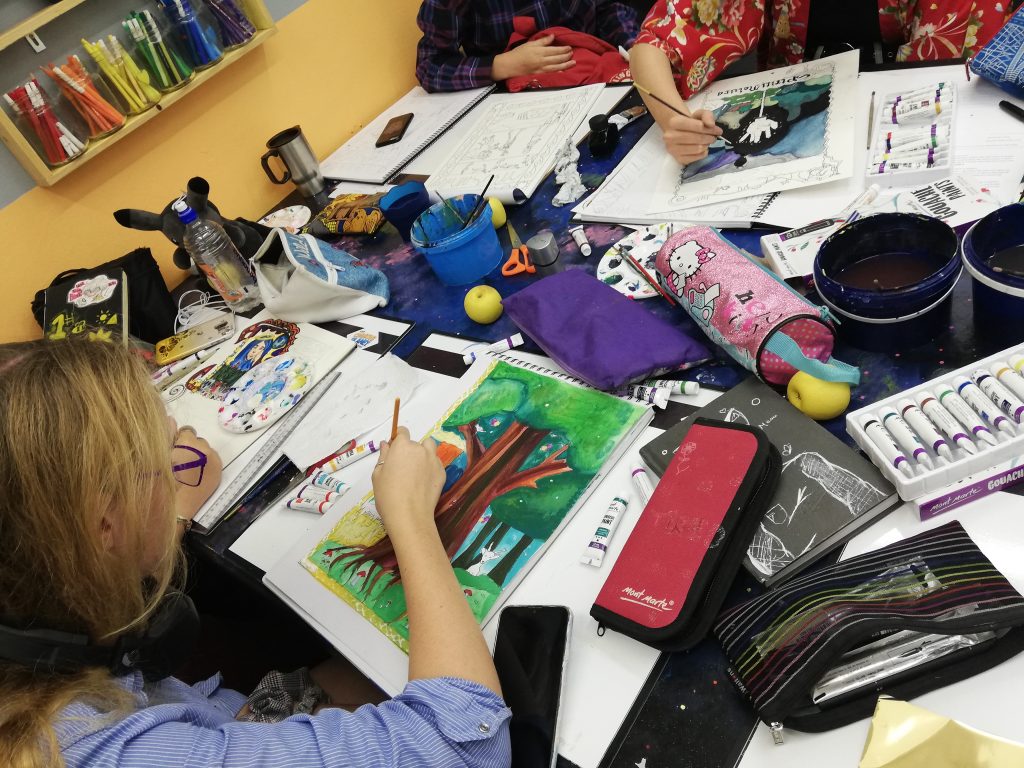 How the Year Works
The year is split into shorter courses, with the first class on 24 Feb and the last class on 24 Nov.


2021 Course Modules:
1. Anatomy and Style
Semi-realistic head construction
Stylization
Shape-based drawing
Facial details and hair
Body construction methods for comics and manga art
Dynamic posing
Hands

4. Concept Art – Characters
Game characters
Character sheets
Painting skin and hair
Ambient occlusion
Painting clothing and armour
Shape language
Colour meaning
Redraw challenges

2. Character Design
Creating characters with a purpose
Designing processes
Prompt-driven characters
Studies and practices
Effective brainstorming
Designing multiple characters at once

5. Visual Development and Storytelling
Storyboarding
Animation and anime study
Comic and manga panels
Pacing
Speed drawing and effective painting
Speech bubbles and text writing
Fully illustrated comic/manga spreads
Cover art and title design
3. Concept Art – Environments
Intro to concept art
Concept art careers
Gouache painting
Designing landscapes
Composition
Painting effects, magic and reflections
Map making
Galaxy painting

Exam Time
No homework during the school exam periods.
How to Register
Follow the link and complete the Registration Request form.
We will contact you ASAP with availability.